Telehealth Newsletter
Official Newsletter of Tamil Nadu Chapter of Telemedicine Society of India
TN – TSI invites all the TSI Chapters and Members to submit information on their upcoming Webinar or Events (50 words), News related to Telemedicine (200 words) or short articles (500 words) for the monthly e-newsletter.

This will be the 16th International conference of the Telemedicine Society of India. The meeting will be in a virtual web mode in keeping with the current new normal.
The TN chapter along with four other state chapters (Delhi-NCR, Rajasthan, Maharashtra and Karnataka) have taken up the responsibility to conduct TELEMEDICON 2020 from 18th to 20th Dec 2020.
Telehealth in India has grown exponentially in a very short time after the notification of the Telemedicine Practice Guidelines by the Govt. of India. In keeping with the above the theme of the conference has been aptly adopted as 'Telehealth – From the Fringes to the Mainstream'
The conference will have 2.5 hours of morning and another 2.5 hours of evening deliberations with 4 hours of virtual exhibition and sponsored webinars in the afternoon from our potential sponsors.
Medicall – an established medical exhibition company for the last 20 years has agreed to take up the responsibility for handling our virtual exhibition.
The registration amount for the three days web-conference is very nominal.
TELEMEDICON 2020 will connect healthcare professionals, policy makers, industrialists, health insurance providers, online pharmacy chains, nurses, students, and various stakeholders from the field of Telemedicine and Health Informatics, over one common platform and bring to the fore the pain points, as well as the possible solutions, that could resolve existing issues.
Association with entities
Telemedicine Society of India invites you to participate at various levels –
Industry sponsor of the conference with its various benefits to showcase the brand and products.

Knowledge partner, whereby, an organisation can add value in terms of policy development and organise webinars keeping the above program in mind with mutual agreement.

Affiliate partner, whereby, the partnership adds value in terms of providing services such as hosting of the conference on a platform, hosting the website, creating design, sending mailers, helping with sponsorship or any other way to help the conference. TSI will share the logo and acknowledge such partnerships.
Planned Themes
1. Transforming Telehealth Training for Registered Medical Practitioners in India
a. Format of Training
b. Current Experience with Training
c. Virtual and augmented reality
d. The way forward
2. Legal & Ethical Aspects – The Grey Areas
a. TPG – what needs to be changed?
b. Data Protection Act and Health
c. Good Practices – learnings from abroad
3. Challenges in Health Data Integration – National and State
4. 5G and Telehealth – the Larger Impact
5. AI, Block chain and Telehealth
6. Wearables and impact on Tele-health
7. Remote Monitoring – How to cut costs and Improving Patient care
8. History of Telemedicine
a. India
b. International
9. Standards
10. Health Apps in India
11. COVID-19 and impetus to Telehealth
12. Wellness & Telehealth
13. STEMI project in Cardiology
14. ECHO global project
15. Health Insurance and Telehealth
16. Online pharmacies – Getting it Right for Telehealth in India
17. How can Rural Health care be Transformed Using Telemedicine?
18. Planned Workshops & Parallel Tracks
a. How to set up a Telehealth consultation Platform – DIY
b. Taking care of Security issues in Telehealth
c. Setting up Payment Gateway
d. Standards – software and Hardware
e. Teleopthalmology – Joint meeting with WHO group & ITU
f. International Telehealth Societies – working together and sharing of good practice documents
g. Tele- health Initiatives by central & State Govt in India – Examples of Excellence
Dr. Sunil Shroff
Organizing Secretary
President, TN – Telemedicine Society of India
---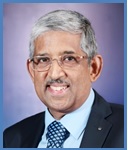 Telemedicine pRoject for screENing Diabetes and its complications in rural Tamil Nadu (TREND) project
Dr. V. MOHAN, MD,FRCP, Ph.D, D.Sc, FNA,FACE, FTWAS, MACP, FRCE
Chairman, Dr. Mohan's Diabetes Specialities Centre and
President, Madras Diabetes Research Foundation, Chennai.
Awareness, diagnosis, regular checkups and other ways of preventing as well as treating NCDs especially diabetes, are very low among the rural sector. Hence, to study the status of diabetes and associated complications in rural Tamil Nadu, the Madras Diabetes Research Foundation (MDRF), Chennai and the University of Dundee, UK have taken up a joint research collaboration to screen 15,000 people in 25 shortlisted villages in Kancheepuram and Chengalpet districts of Tamil Nadu. The program called as the TREND (Telemedicine pRoject for screENing Diabetes and its complications in rural Tamil Nadu) project focuses on finding the burden due to diabetes and its complications in rural Tamil Nadu and providing novel solutions for its management. This project is funded by the National Institute for Health Research (NIHR) of the Department of Health, UK to take up the INdia-Scotland PartnershIp for pRecision mEdicine in Diabetes (INSPIRED) project. The TREND project is part of the overall INSPIRED program. Through the TREND project, we aim to address the challenges with innovative use of technology that will enable even remote areas gain access to quality medical diagnosis and care.
Early and timely screening for diabetes and pre-diabetes, prevalence of hypertension and obesity, screening diabetic complications in eye using retinal images, foot and kidney as well as assessing diabetes control among individuals etc. are being carried out through this project. We are utilizing telemedicine technology in the chosen villages to screen for diabetes related complications. A fully equipped mobile telemedicine van fitted with all equipment necessary for screening for diabetes and its complications has been set up. The infrastructure in the telemedicine van includes an inexpensive mydriatic Remidio "fundus on Phone" apparatus, computerized electrocardiography (ECG), Doppler and biothesiometry. The telemedicine van also includes facilities for blood sampling. So far, nearly 10,000 individuals aged =18 years have been screened for diabetes and other metabolic NCDs.
---

Tele Counselling Solutions From Sankara Nethralaya
S. Chandra Mouli
Chief Information & Technology Officer,
Sankara Nethralaya, Chennai.
INDIAN TELE HEALTH MARKET TRENDS : MARCH – JUL 2020
50 MILLION INDIANS ACCESSED HEALTHCARE ONLINE

700% GROWTH IN TELE OPHTHALMOLOGY

80% EXPERIENCED IT FIRST TIME

44% WERE FROM NON-METRO CITIES

67% DROP IN PERSON DOCTOR VISITS
The pandemic outbreak was a perfect storm warranting fast tracking innovation in health tech.and its adoption at a rapid pace never thought of before with the providers and its participants.
Sankara Nethralaya being a pioneer in the country in adoption of Technology through its adoption of specialty EMR and Hospital Management systems fast tracked its adoption of its Innovative Tele counselling solutions to its Patients as its COVID response. Social distancing, concerns on Hygiene warranted disruption to the OPD at large and forced Medical fraternity to adopt newer ways to engage with Patients and also provide services on demand.
In view of the early lock down SN realized that it needs to reach out to all its patients who were operated upon and provide counselling. We realized the need for an autonomous, smart and self aware system that
Need to manage appointments for the patients with their respective doctors with whom they consulted

Provide the doctors with relevant clinical information for decision making

Capture Action plan and update the EMR

Provides a frictionless compute & highly automated with the least manual intervention in view of remote working and servicing.
Solution & approaches
Key objectives – Provide patient delight and actionable insight to Consultants through smart solutions.
Key design principles
Zero UI concept – Familiar Email interface, smart texts leveraging SMS, proven APPS for patient engagement, Web based solutions and Voice based services

Simplicity in design

Focus on superior user experience
Development approaches
Agile / Extreme programing

Remote working & usage of collaborative tools & technologies

Working code as a measure of progress

Incremental build – over 90+ enhancements and feedback were factored as changes

Continuous release of working code

Integration with proven cloud solutions for reuse

EMR integration & leveraging existing applications

Secure coding practices IT Infra, Cyber security & Cloud
Leveraging existing highly resilient data center

Multi cloud and best in class on demand services like voice telephony, messaging and email

Disaster recovery on private cloud

Secure infrastructure and continuous monitoring for performance

Monitoring for any cyber attacks and ensuring high availability

Leveraging IT Help desk for proactive support
Technology used
Microsoft based Techstack

MS SQL2016

.net 4.5 framework

Cloud telephony & voice basedservices

MESSAGINGServices

Emailintegration

Secure hostedsolutions

API based integration into coreservices

Analytics

Outcome
Over 10,000 SN patients were provided tele counselling services leveraging the platform since April 2020.
98%ofthepatientswereextremelysatisfiedandprovidedravingfeedbackonthequalityofservices. Dissatisfied patients or negative or feedback were followed up and continuous enhancement to servicesmade.
Lessonslearnt
Keep communicating Every resource isimportant
Distribute work and manage stress & also risk
Progress is important. Working code is the best test of success. Manage surprises & have a plan B for every contingency Leverage proven tools
Incremental innovation – no big bang approaches.
Continuous feedback and go the extra mile to provide patient and user delight Train and educate users and reduce adoption risks.

---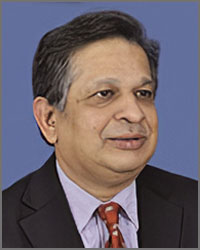 Transmission of ECG over Telephone Lines – 1905
(History and Evolution of Telemedicine – 3rd Milestone)
Dr. Sunil Shroff, MS, FRCS, Dip. Urol (Lond.)
President, Tamil Nadu Telemedicine Society of India,Editor, www.medindia.net,
Consultant Urologist & Transplant Surgeon, Madras Medical Mission Hospital, Chennai, India (shroffmed@gmail.com).
On March 22nd 1905 Willem Einthoven, a Dutch professor of physiology recoded the first tele-cardiogram. He utilized a telephone cable to transmit the signal from the hospital to his laboratory 1.5 km to record the ECG. He was the first to introduce the Latin term 'tele' as a prefix to indicate remote delivery of medical service. The term he used for this was "telecardiogramme." The original ECG Machine weighed 270 kilograms required five people to operate and the patient had to immerse their legs and hand in saline water. It also required cooling for the powerful electromagnets.
Einthoven graduated in medicine from the University of Utrecht and served as professor of physiology at the University of Leiden from 1886 until his death. It was in 1903 he first invented a galvanometer that was used to measure the changes of electrical potential caused by contractions of the heart muscle and to record them graphically and he coined the term electrocardiogram for this process. Apparently his hospital did not allow him to use the ECG machine in its premises and he hence transmitted the ECG over the telephone line and recorded it in his lab. He received Nobel Prize for this important invention of ECG in 1924.
In current age of so many technical advances with so many tools to evaluate and treat the heart we can still refer to Einthoven's remarks in 1920s when he said – "An instrument takes its true value not so much from the work it might possibly do but from the work it really does" and "Truth is all that matters, what you or I may think is inconsequential."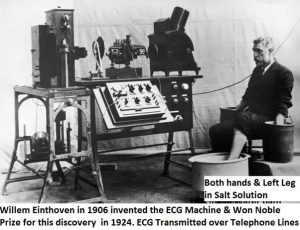 Ref –
1. https://en.wikipedia.org/wiki/Willem_Einthoven
2. https://journals.viamedica.pl/cardiology_journal/article/view/21712/17316
(Next Issue – Radio & Marine Telemedicine)
---
Telemedicine – News from India & Abroad
India
Artificial Intelligence Smartphone Tool Could Diagnose Strokes Within Minutes
Novel tool can diagnose stroke with the accuracy of an emergency room clinician from interaction with a smartphone, reports a new study. The tool can diagnose a stroke based on abnormalities in a patient's speech ability and facial muscular movements within minutes from an interaction with a smartphone….. Read More
---
Novel Wearable Sensor Help ALS Patients Communicate
New wearable sensor was developed by MIT researchers to help those living with amyotrophic lateral sclerosis (ALS) communicate. The findings of the study are published in the journal Nature Biomedical Engineering. ….. Read More
---
Virtual Reality Helps Patients Address Eating Disorders
Virtual Reality (VR) technology can significantly impact the validity of remote health appointments for those with eating disorders. Through a process known as Virtual Reality Exposure Therapy (VRET) ….. Read More
---
Novel Chili-shaped Device may Reveal Just How Hot That Pepper is
Novel chili pepper-shaped device containing a paper-based electrochemical sensor can be connected to a smartphone to know how much capsaicin is in hot pepper, reports a new study. The findings of the study are published in the journal ACS Applied Nano Materials.….. Read More
---
International
Abboud Chaballout Is Using AI to Revolutionize the Healthcare System
Abboud is an entrepreneur and thought leader in the field of health and medicine. He earned his law degree from the University of California Berkeley School of Law, one of the most prestigious institutions and one of the top ten universities for law studies….. Read More
---
United Airlines Rolls Out Digital Health Passport
(CBS DETROIT) – United Airlines is testing out digital health passports. The digital health dossier houses Covid-19 tests results for passengers. Travelers can take coronavirus tests up to 72 hours pre-flight and then input their results on what's called the common-pass app.. Read More
---
India & EU explore possibilities of enhanced cooperation
In a statement, the MEA said that leaders explored the possibilities which can help to strengthen India-EU strategic partnership in the post-COVID-19 world. In the meeting, decisions which were taken at the 15th India-EU Summit held in July 2020 were also reviewed….. Read More
---
Scientists Develop First Smartphone App That can Detect Ear Infections in Children
University of Washington researchers have created a new smartphone app that can detect ear infections in children. The app detects fluid behind the eardrum by simply using a piece of paper and a smartphone's microphone and speaker..….. Read More
---
TN – TSI invites all the TSI Chapters and Members to submit information on their upcoming Webinar or Events (50 words), News related to Telemedicine (200 words) or short articles (500 words) for the monthly e-newsletter.
Submission may be sent to – tsigrouptn@gmail.com
Editors reserve the rights for accepting and publishing any submitted material.
Editor in Chief – Dr. Sunil Shroff
Editors – Dr. Senthil Tamilarasan & Dr. Sheila John
Design – Sankara Nethralaya
Technical Partner- www.medindia.net