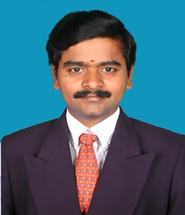 D. Satheesh Kumar is one of the senior telemedicine staff in the country, working in Telemedicine Centre of Sri Ramachandra University, Chennai for the past 17 years. Many of us know that Sri Ramachandra Institute is one of the pioneers in Telemedicine activities in the country taken various telemedicine pilot projects & fore runner in the field of Telemedicine, the man behind in almost all projects and executed at SRMC-Chennai since 2003.
He is highly skilled in video conferencing Technology performed more than 50,000 video conferences for Tele-consultations, Conferences, Live Surgeries & Web based video conferences across the globe particularly rich experience in conducting more than 1000 programs with international centres in USA, Russia & Africa. More than 2500 CME programs have been telecasted, good demonstrator to the students of Engineering, Administration & other medical colleges periodically posted in SRMC-Telemedicine Centre since 2005.
Having good liaison with almost all the past president of TSI over 17 years, resulted him to contribute the knowledge and experience to the society so he played a vital role in starting the Tamilnadu State Chapter of TSI along with Prof.K. Selvakumar (President of TSI). As a Conference Co-coordinator contributed rich to the Tamilnadu State Chapter of TSI when they organized 4 conferences at different cities in 2016, 2017 & 2018. Also played a major role in organizing a pre-conference workshop of TSI Conference at IIT-Chennai in 2007.
Done his Diploma in Electronics & Communication Engineering in 1994, Master of Science in Information Technology (M.Sc.-IT) from Annamalai University & Master of Business Administration (MBA-Hospital Management) from Algappa University. He is the Executive Committee Member of TSI (Telemedicine Society of India) & Treasurer for TSI, Tamilnadu State Chapter.